Nifty is all set to open Sideways which indicates no Contra Trade for the Day if you are one of my Nifty Intraday Course Students.
Nifty to continue it Positive Trend move in today's session in Nifty Pre Open on 12th April 2018.
The best part about the Pre open Rates is you know what may be the mood of the day in the pre open before the actual trading for the day starts.
Yesterday DowJones, Nasdaq and S&P showed a Slightly negetive to Flat move on all indices. Tracking that Nifty may open positive to Flat in nifty pre open session
Nifty pre open suggests Nifty may inch to 10468 levels in today's session possibly.
Fibonacci Retracement Levels Video is Here: Do check it Out https://www.youtube.com/watch?v=zNhgpofP8O4
Today's Single Trend Trade at the levels of circle made about 24 Points Profit in Nifty Options.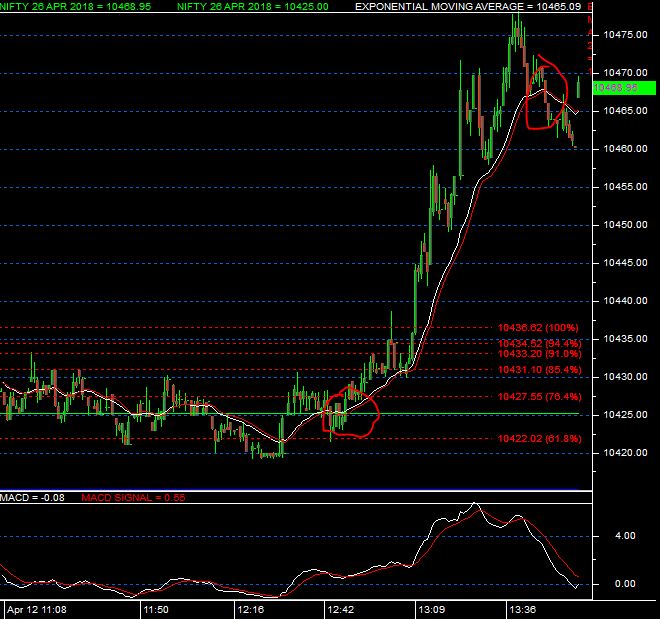 Nifty is facing Resistance at the 38.2% levels on Fibonacci Retracement after reaching the levels of Resistance.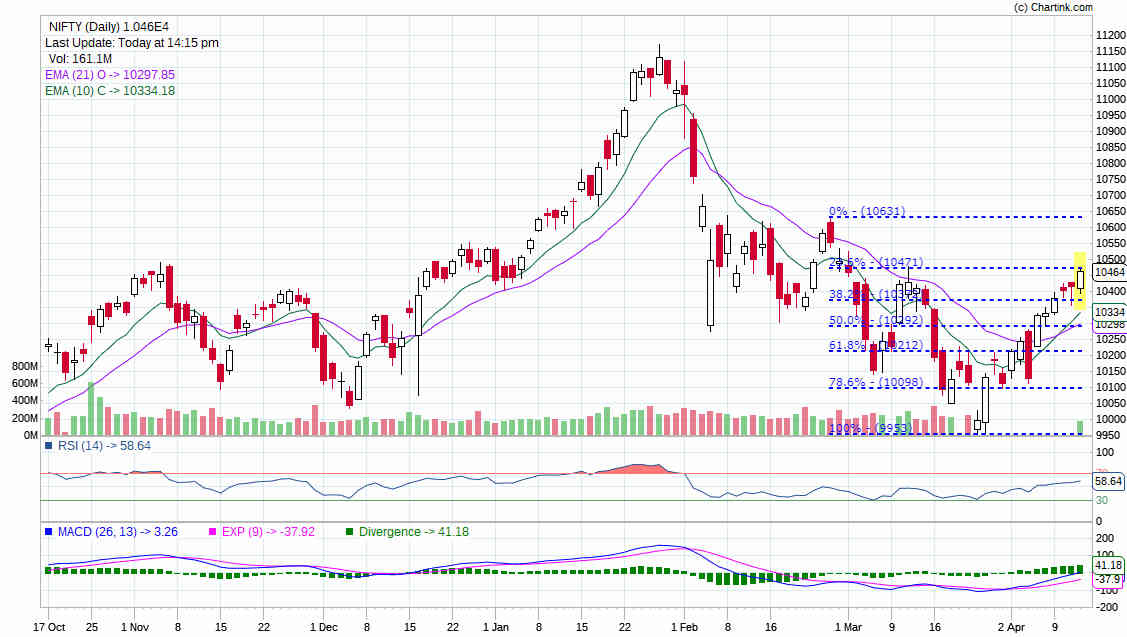 EMA Crossover Again a Sweet Heart. Making atleast 10 Points Profit.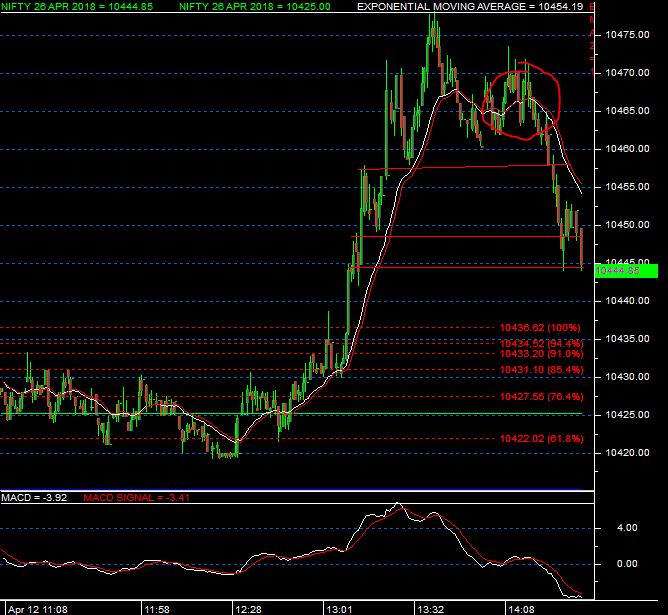 Today's Trades for the Day. Had headache and just took Trend and EMA crossover trades:
10450CE – 88.3 Sell 111 – Profit – 23 Points
!0300PE – 53.85 Sell 60.1 – Profit – 6 Points
10450CE – 98 Sell 109.95 – Profit – 11 Points. 
Happy Reading this Blog Post. Happy Money Making