Description
Adsense Arbitrage Course
How To Make Money With Adsense Arbitrage?
Do you have a blog and wanna get an Arbitrage Adsense method to make money?
Or
Are you looking for a side income with consistency?
Or
Are you looking to QUIT YOUR 9 – 5 Job and wanna start earning income online?
If you answered YES, to at least ONE of my questions, then you are most probably in the 90% of the people who try everything and let it go, saying:
It won't work for ME!
It won't work in my country!
It's not for my class of living!
It requires a lot of money!
Ohh La La… I have a day job and it requires 10+ hours of work daily!
It's not my cup of tea!
I don't know how to do it correctly!
I did that, but I don't know how to succeed in it!
Dude, All the Above are limiting factors that don't let you grow, NO MATTER WHAT!
Lemme mention a famous quote from Bill Gates:
If you are Born Poor, It's Not Your Fault. If YOU are Dying POOR, it's DEFINITELY YOUR FAULT!Ads
Q) So coming back to the main question how to make money with Adsense arbitrage?
To answer this, look at the flow chart below:
A) SET UP BLOG ==> WRITE BLOG POSTS ==> APPLY FOR ADSENSE ==> APPLY ADS ON BLOG ==> ARBITRAGE ADSENSE TRAFFIC ==> $$$
Enough of Gyan or Tatva Bodhane!
So What Will You Learn in the Adsense Arbitrage Course?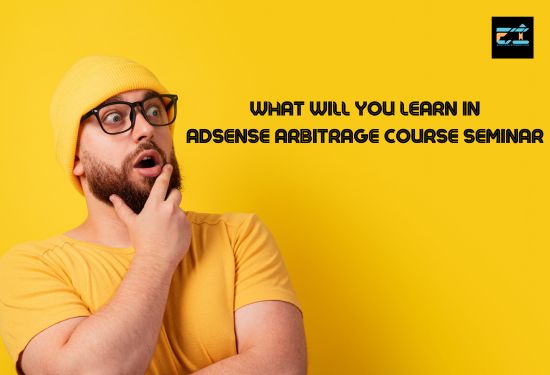 Introduction & My Earning Proofs
What Is Adsense Arbitrage?
Live Challenge: I run the Campaign and You get the Adsense Money. How About that?
Niche Research
Blog Setup and Mandatory Compliance Pages
How to Do Keyword Research My Way
Writing Unique Articles My Way
Apply for Google Adsense
Yoast SEO Optimization
How To Index Articles Faster
Campaign Setup For Adsense Earnings & Ranking Articles Faster on Google
Tips & Tricks For Campaign Setup
Advanced Facebook Adsense Arbitrage
When Will You Get out of this Roller Coaster Ride in Your Life and Accept Online Adsense Arbitrage can make you money?
What is Arbitrage Adsense Live Challenge?
I'll start a campaign from my Ads account for your blog and you'll start earning in YOUR GOOGLE ADSENSE account!
Who is Eligible for Google Adsense Arbitrage Live Challenge?
Have a Blog in English and
Blog keyword ranking on Google at least within 3rd page
Have setup Google Adsense Ads on your blog
Have ₹500 ready to run live Ads from my account
The value you get from Adsense Arbitrage Course:
1.) Lifetime Access to Personally Contact Me
2.) All the Study Material of the Lessons
3.) Recordings of Every Information Required for Arbitrage Adsense
4.) Access to All the Recorded Videos and Study Material content for a lifetime.
5.) Access to my Live FOLLOW UP Sessions for the Next 3 Months (Every 4th Saturday)
6.) Access to Q&A Live Session Every 4th Saturday
8.) FREE Copy of Online Money (Midas Touch for Online Gold) eBook (~Releasing on Amazon KDP on 11th of August 2023)
Now, Hit the Add to Cart Button and LIVE YOUR DREAM to make money consistently with Facebook Ads Adsense Arbitrage, like never before.

Who is this Adsense Arbitrage Course For?
House Wife
Day Job Workers with at least 2 hours to manage your Ads
Business Owners
Unemployed Personnel with at least ₹10,000 to Buy Domain, Hosting, and Run Ads
Students with at least ₹10,000 to Buy Domain, Hosting, and Run Ads
Retired Personnel
What are the Requirements of this Adsense Arbitrage Course Seminar?
Need a Laptop
Need an internet connection
Have at least 2 hours daily to manage Ads and write blog posts
Have at least ₹10,000 to Buy Domain, Hosting, and Run Ads
Have a dedication to ranking posts on Google and earning faster
After enrolling in the Adsense Arbitrage Course, please send these details as a reply to your payment confirmation email for participating in the Live Challenge for Adsense Arbitrage.
Full Name: 
Phone Number:
Primary Email:
Have a Blog?:
Your Blog URL (If Any):
Is your blog keywords ranking on Google?:
Are you registered with Google Adsense?:
Do you have a Facebook Account?:
Do you have a credit or Debit Card?:
Do you have a laptop?:
Do you have at least 10,000 for Investment in Ads?: