Description
Nifty Options Intraday Trading Training:-
Will You Answer these questions for me?
Is Nifty Options Intraday Trading Making You Any Money at all?
Are you able to generate a
Stable income

 of at least ₹1500 with Options Trading Daily with Just ₹10000 Investment?
Are you able to take a Salary to Home, trading daily?
---
If you Answered NO, to at least ONE of my questions, then you are most probably in the 90% of the people who lose money by Trading in Stock Markets!
Its proven in the 80-20 rule that, only 20% of the traders, make 80% of the riches in Stock Markets!
When Will You Get out of this Roller Coaster Ride in Your Life and accept trading can make you money?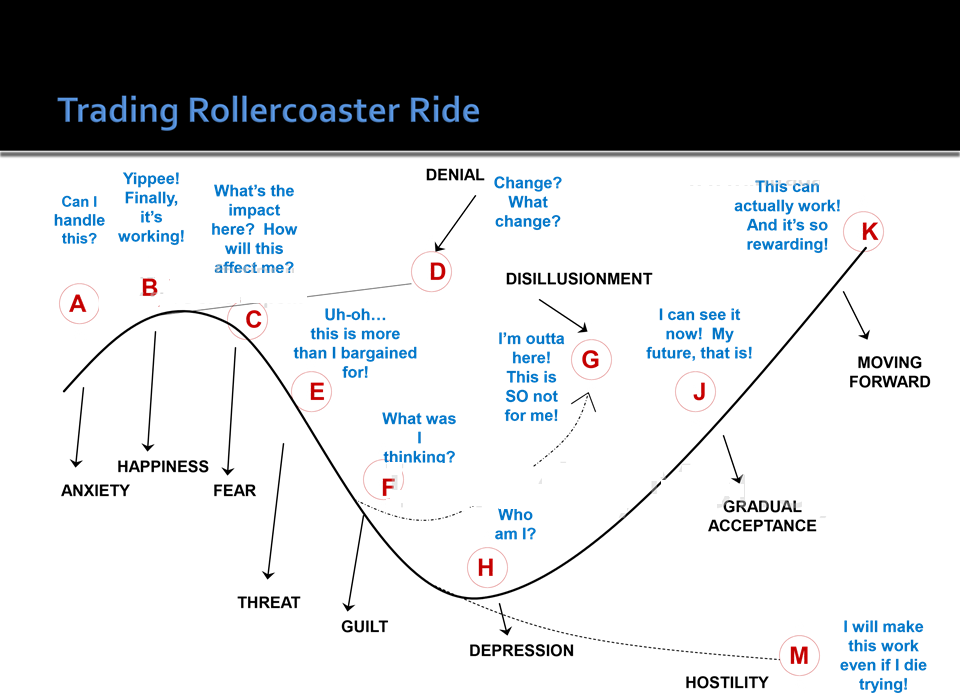 ---
To help you to make money, I'm giving away my first Paid Nifty Options Intraday Training Webinar of the 3 Week Course
FREE

. Just to make sure, you:
UNDERSTAND MY TEACHING STYLE
ARE SURE THAT I TALK SENSE
KNOW THAT THE MONEY YOU PAY IS WORTH IT
STUDY MATERIAL IS WORTH THE INVESTMENT YOU MAKE
GET CONFIDENCE THAT WHAT I TEACH CAN ACTUALLY MAKE MONEY FOR YOU!
First Nifty Options Trading Seminar video FREE for You from my 3-week course. Just to see what will you achieve from it…
---
My Live trading session VIDEO recording where I'll, in live-action, show you how the trades pan out.
Check the video of my Live Session Recording BELOW:
---
My Technical Analysis which made money in Real Time: 
---
What will Nifty Options Intraday Trading Course Include:
1.) Lifetime Access to Personally Contact Me – Priceless
2.) All the Study Material of the Lessons – worth ₹2500
3.) Recordings of the Current Session – worth ₹12500
4.) Access to All the Previous 12+ session Recordings – worth ₹20000
5.) Access to my Live Webinar of Nifty Options Course – worth ₹15000
6.) Access to all my Live Webinar Sessions Until You Understand Options Trading – worth ₹1,00,000
7.) Access to my 4 Premium Strategies making money of at least ₹1500 Daily – worth ₹33000
8.) Brokerage Accounts – Charting Software and Options Unlimited Brokerage Account – FREE – worth 
₹2500
Total Value of Nifty Intraday Options Course: ₹185500++
---
Topics Covered:
1 Chart Analysis
2 Chart Patterns
3 Candle Sticks Basics
4 Candlestick Strategies
5   My Technique 1 – Nifty Options Intraday Contra Trading
5a My Technique 2 – Nifty Options Intraday Scalp Trading
6   My Technique 3 – Nifty Options Intraday Trend Trading
7 Entry Techniques & Execution
8 Technical Analysis Indicators
9 Trade Management & Survival
10 Trading Mindset
11 Momentum Analysis
12 Fibonacci Strategies
13 Scalp Trading & Tick Charts
14 Advanced Stop-Loss Methods
15 Trading Result Analysis – 1 month after Started to Trade.
---
Real Testimonials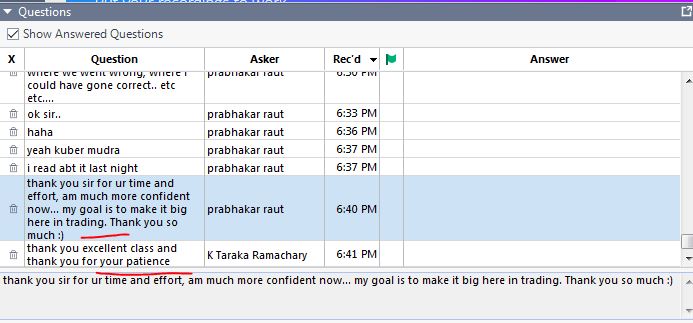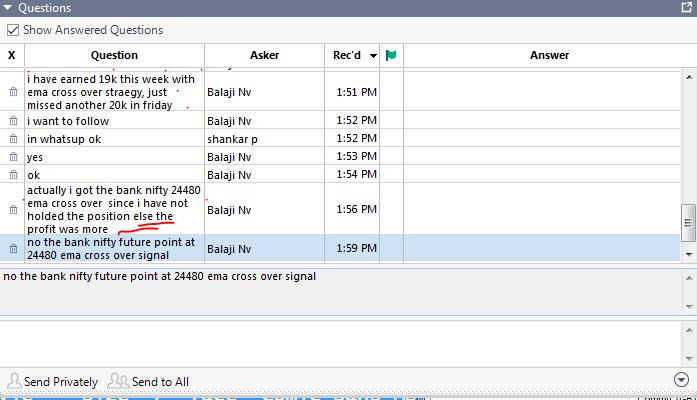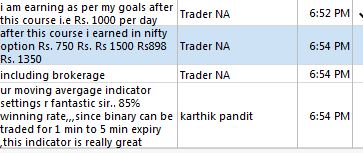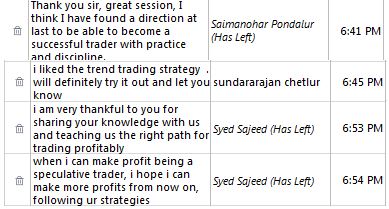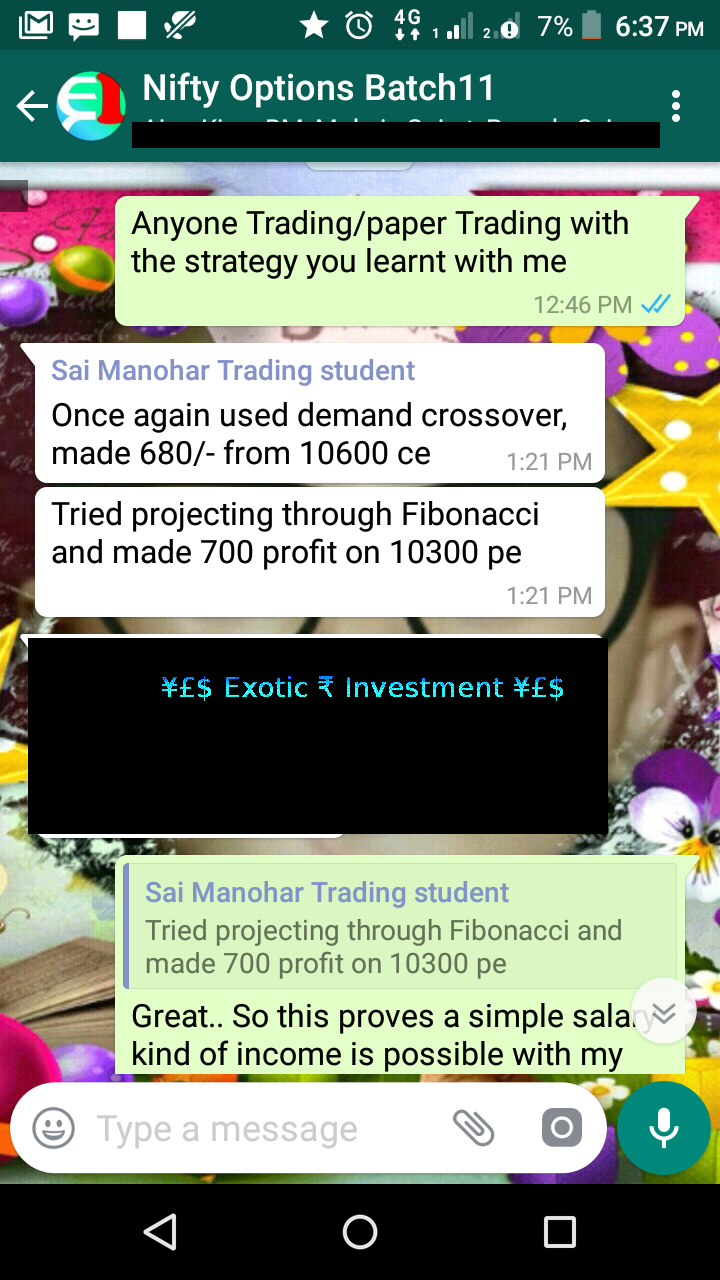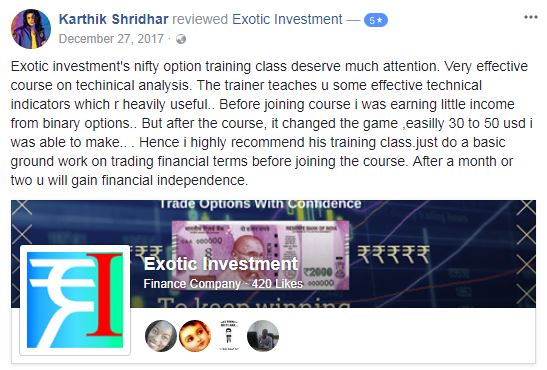 ---
Proof of me trading in this method and making money: GOLDMAN SACHS "BE THE BEST TRADER" AWARD WINNING TRADES SCREENSHOT :-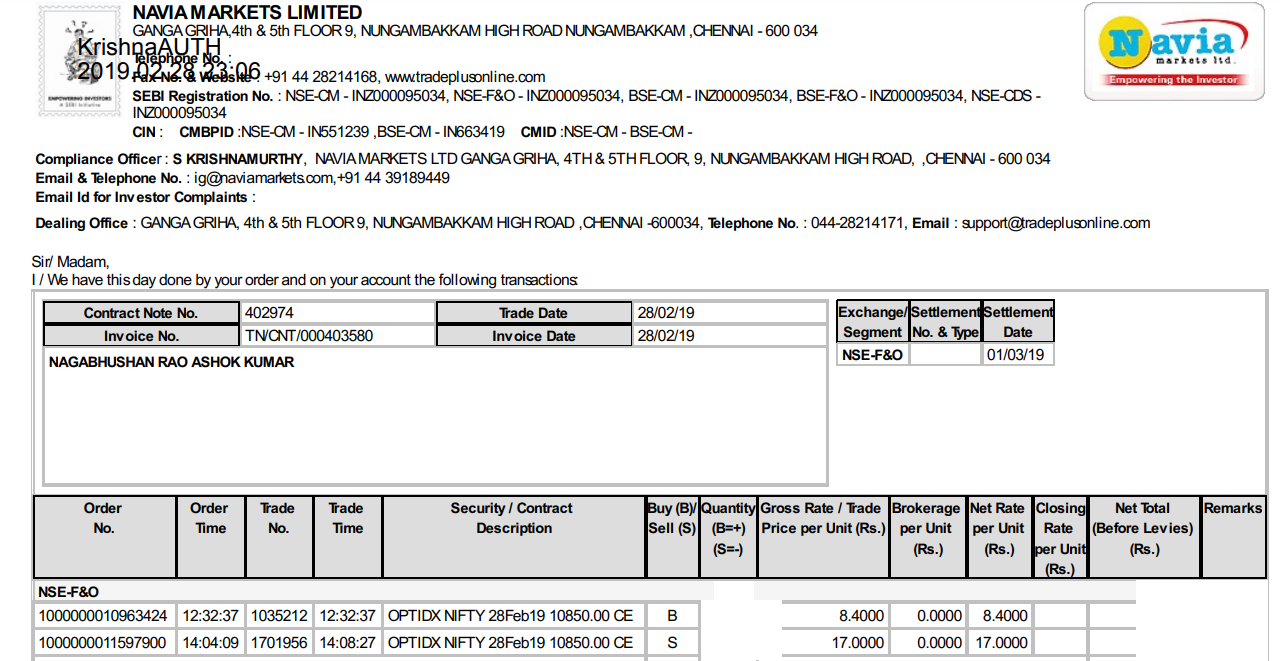 ---
Now, Hit the Add to Cart Button and LIVE YOUR DREAM to make money consistently with NIFTY OPTIONS, like never before.

---
Details to be Sent after Payment
PS: Once the payment is completed, please mail ashurao@gmail.com with the below details: 
Full Name: 
Your Nickname (Specific as this would be set as username):
Phone Number:
Primary Email:
Secondary Email (For pwd recovery):
Age:
Trading Experience (to explain the facts accordingly):
Trading Accounts you Have:
Options Trading Brokerage with the trading account you've per lot: