Most Successful Options Trading Strategy is a Truth and not a Myth!
I always believe one thing, when a Job can be Done with a Nail Cutter, Don't Pick an axe to do it! When an option can be traded just by Buying Calls and Puts, don't Over Do it! Over complicate it!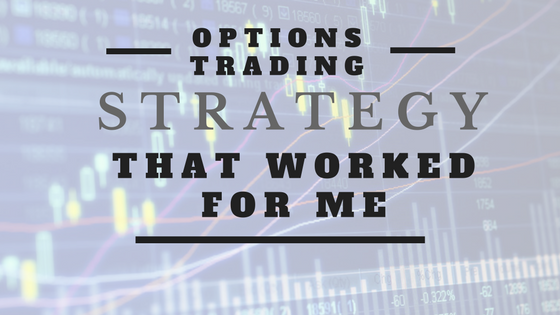 I've learned to learn how to make a strategy work for me, rather than working with other's strategies!
More than this, I trade while I'm letting the world know what I'm trading: Check out my Nifty Live Trading Commentary where I give in-depth technical analysis minute by minute of what's brewing in the market and my live trades!
I was trained by Dr. Hooda, who was an IISC Ph.D. holder for "The ways to make strategy in Trading", where I'm pursuing my Ph.D. too in Single Market Indicator for Trading Options!
My Master's Options Trading Strategy rules of strategy were Very Minimalistic.
Rule No. 1 – Understand your trading style (Are you an aggressive trader, like sitting and grinding the charts continuously, like to trade daily, etc)
Rule No. 2 – Understand which underlying asset you like to trade (simple to chart and follow trends, has lot of volatility, has liquidity)
Rule No. 3 – Get to know which strategy makes money every day (Either Bear, Bull Or Sideways market – It should make money every time)
Having set these Rules, I was taught not to trade and make money, but how to make a strategy to make trades work for me every single day, no matter its a bear market, bull market, sideways, its a trend day, volatile day!
Rules for my option trading Strategies:
I trade only in Nifty (Indian Index) Options.
I always always always trade INTRADAY and no carry forward EVER!
I only trade in Naked Calls and Puts Buy.
I only trade with max 4 lots in any trade.
I only trade in CE or PE which is in the range of 50 to 90 in premium.
In case the CE or PE hit above or below my trading range of 50 to 90 in premium, I change the CE or PE strike price.
My trading budget on any day will not increase more than Rs.30000 in INR.
My option trading strategies I've set are:
Contra Call – Given me a guaranteed 95% success rate till date from 2013.
Scalp Trading – Gave me a success rate of 83% till date from 2013.
Trend Trading – Gave me a success rate of 77.5% till date from 2013.
So how are my options strategies making money for me:
I create 3 Road Maps for the day. For the First 15 minutes, For the First 2 Hours, and For the Full Day.
Once the Markets start for the day, the First 15 minutes is always profitable with a 95% Success Rate for the last 5 years.
I take 3 Printouts Mandatorily with my Road map For the First 15 minutes, For the First 2 Hours, and For the Full Day.
For the First 15 minutes, I'm mostly always a Contra Trader, Usually, reverse trade in reverse of the direction of start.
For the First 2 Hours am a Scalp Trader with trades ranging from 10 – 30 trades per day. Buy, Sell, Buy Sell, Buy Sell. This is my main money-making method! Trades last anywhere between 2 seconds to 2 minutes max. These days due to low volatility in the market trades are ranging between 2 seconds – 3 minutes.
At 11 – 11:30 AM Usually, a Trend starts or Turns it! So this is the time to start my Full Day trade. This is when I mandatorily need a strong coffee.
For the Full Day, I'm usually a Trend trader, which guarantees me a return of 83% success rate till date. Trades in Nifty Options range between 2 hours to the end of the trading day.
Print Outs Keep in the direction, I'm headed all Day Long.
The trades are executed Like a Robot always, I don't mind Losing, but when I have a losing trade, I exit No matter what. This is what is called Risk Management.
At 3 PM, it's time to start winding up the Trades. This is the time for some quick bucks, as at 3 PM usually, traders want to make more money with a BTST (Buy Today Sell Tomorrow) or STBT (sell today buy tomorrow) looking at factors like Dow Futures and SGX Nifty. in a matter of 30 minutes, I'd buckle up 3 – 5 trades more.
Ugly or a Bad day makes me a profit of a minimum of 15 points. So you should understand, the strategy works and as a Rule of Thumb, I've learned never to overshoot for higher targets!
Happy Trading Happy Money Making!