Nifty Trend Analysis For Today on 12th July will give you the levels of support and resistance which will make you gain enormous profits.
I Am thrilled how yesterday's Nifty Trend Analysis paved a lot of profits for You.
Make way to a lot of profit by going through the levels of support and resistance to make money for you today.
Let's jump into nifty trend analysis for today.
1) Nifty Trend Analysis For Today on 12th July 2022:
We had quite a lot of Bloodbath on Dalal Street yesterday, but the breathtaking move around 12:30 PM paved the way to great profits.
Look at yesterday's profit levels.
LONG POSITION: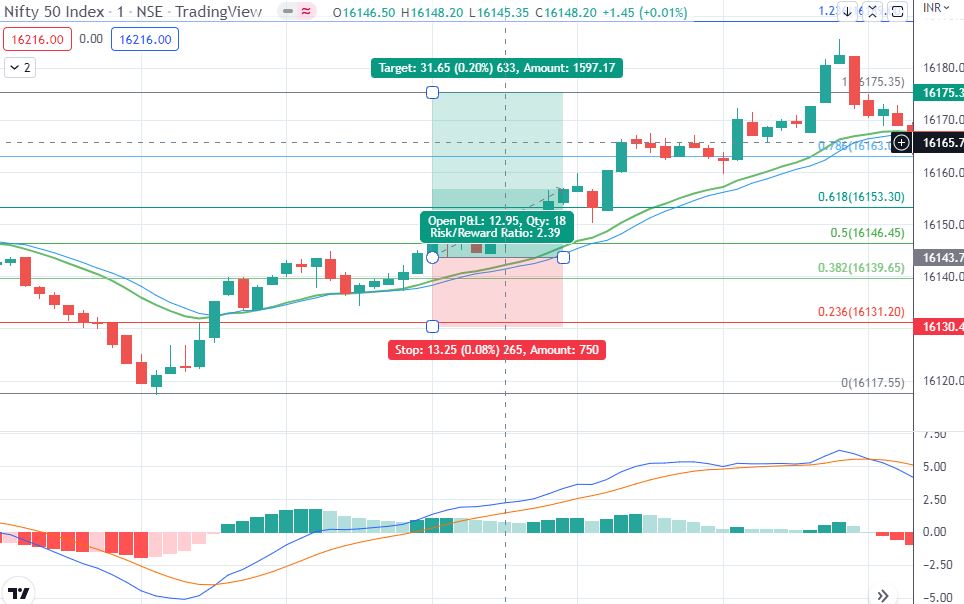 SHORT POSITION: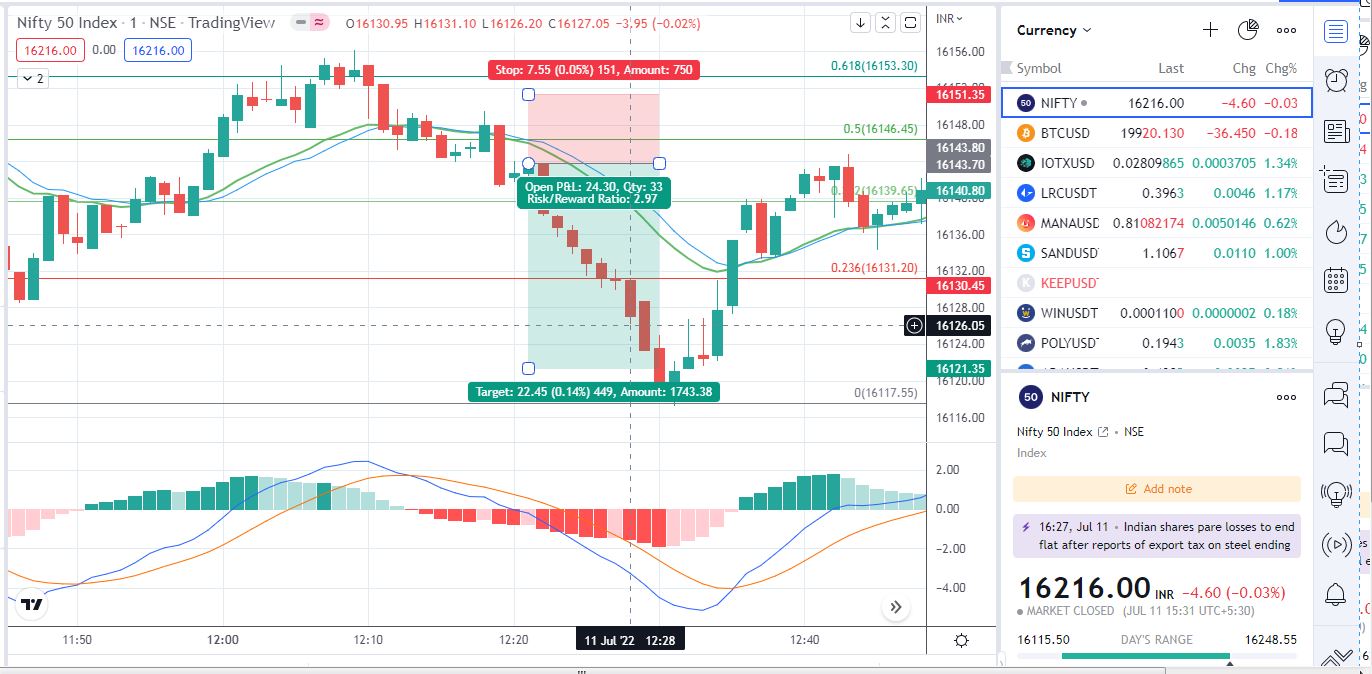 Yesterday's session as a result of my Trend Trading Technique paved way for 35 points profits.
In Nifty Trend Analysis for Today we see that Nifty had a strong backing of Bulls in yesterday's session.
Level of 16170-180 levels is acting as very strong support since its 38.2 levels on Fibonacci Retracement.
Since SGX Nifty is 106 points Negative Indian Markets also will react negatively.
Today too yesterday's support at 16170-180 levels will act as very strong support.
2) SGX Nifty Trend for Today on July 12, 2022:
Today on 12th July 2022 SGX Nifty is showing 106 Points LOWER move at around 8:14 AM when I am writing this article.
SGX Nifty Trend on Live Chart denotes that the Indian Markets will react NEGATIVE.
So Indian markets especially Nifty Trend Today would have a NEGATIVE start.
3) World Market Analysis for 12 JULY 2022:
S&P 500: -44.93 (-1.16%)
NASDAQ: -265.41 (-2.19%)
Dow Jones: -164.31 (-0.52%)
Nikkei: -449.52 (-1.68%)
The world market clearly denotes Nifty Trend Today will be Negative at least in the beginning.
4) Nifty Supports and Resistances:
Nifty Supports: 16171, 16000, 15978, 15823
Nifty Resistances: 16200, 16300, 16324, 16412
GOOD READ: How To Choose The Best Option Strike Price For Landmark Success?
5) Nifty Trend Analysis For Today Conclusion:
SGX Nifty is very Negative in today's session. It's again likely Nifty will open below 16177 levels of support.
Since the Nifty shows a strong backing by the bulls, there is a chance that the Nifty may settle above 16177 even today.
If Nifty cannot cross 16177 at the close of the day, we'll see more negativity in tomorrow's session.
If Nifty breaches 16000 today, more landslide fall towards 15800 is possible because the Directional Movement indicator shows a huge resistance level entry.
MUST-READ: Can Day Trading Make You Rich For an Exhilarated Excuse Free Life?
Considering the trends globally and Technical Analysis Nifty Trend Today is NEGATIVE.
Follow me on Facebook and Youtube.
Happy Trading and Happy Money Making!