Day Trading Office Setup should be pleasant, undisturbed, motivating, and free of distractions.
Let me brief you all about what's the day trading office set up supposed to be like. As a full-time trader, my office setup has evolved over time.
I usually keep my room painted in white. As a result that, it keeps me calm and in turn motivated.
My key is to make technical analysis my full priority and trading my second priority.
A full-time trader is supposed to be calm, motivated, and distraction-free to take key trading decisions.
Having a motivating setup is key for your day-to-day trading experience. Because of this, you'll be driven and reach your goals.
So let's understand the basics of day trading office setup and day trading laptop setup for success.
GOOD READ: 5 Helpful Books On Stock Market Basics To Be A Fearless Informative Trader
How's a Day Trading Office Setup Supposed to Be?
It's supposed to be calm and motivating. So I make my surroundings painted with white to keep myself calm.
White is calm and soothing at the same time. As a result, I'm more ready to be at the end of my desk to take decisions.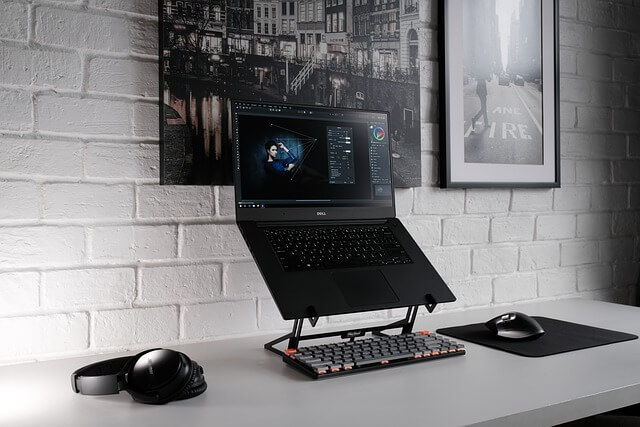 Surrounding paint should be soothing and relaxing, not harsh.
The laptop for day trading should be fast and should load technical analysis charts faster. Because of this, you'll not miss out on any trading opportunities.
Keep your windows segregated. Technical analysis has a lot of moving parts to it. Just 1 window is not enough for professional traders. So keep trading charts of watchlists split in different screens.
Do not keep your books in your room, if you easily get distracted and start reading.
Do not keep a TV running. As a result of this, you are not distracted by every unwanted bit of news.
Your mindset is the key to take key decisions. So keep away from social media distractions.
Hang some motivational quotes. Because of this, we are motivated enough and breach your goals with ease!
GOOD READ: How Much One Can Earn In Day Trading In India?
Laptop for Day Trading
A laptop for day trading is the utmost important part of a day trader's tool in his arsenal.
Without a good laptop, your day trading is as good as a Dud! You may hardly achieve success with a slow laptop.
The role of the laptop for day trading is too critical for success. It either makes or breaks your trading success.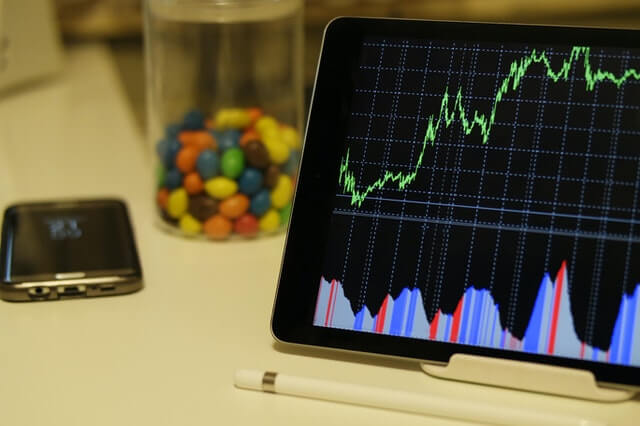 Important configurations: 
The laptop should not slow down on the launch of your browser, trading software, and charting software together.
Have high-speed broadband for seamless charting analysis.
Get a UPS setup as your charting software may stop on power cut. Because of this, your trading is interrupted big time. In the case of key times, if a power loss interrupts, it can cause hundreds of thousands in losses.
Get good monitors connected to the laptop to split the technical analysis into different windows.
Keep your social media blocked on your laptop using a chrome play store app.
GOOD READ: Nifty Trend Calculator Method | Nifty Trend Finder Method
Day Trading Laptop Setup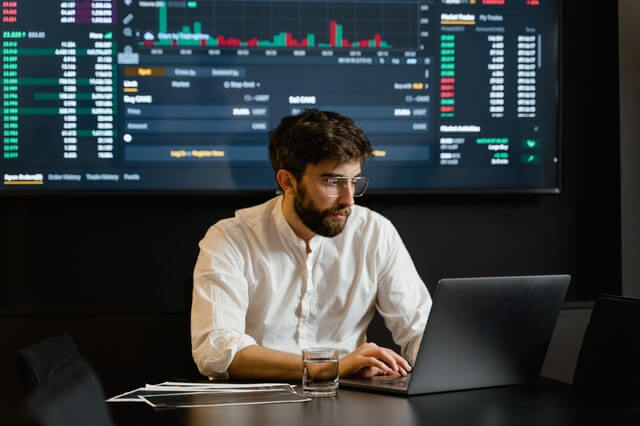 If you are looking for the best laptop for day trading, I would suggest a few laptops as below:
Has 8GB RAM. As a result of this technical analysis is a breeze.
i5 Processor gives good computing and loading power to the laptop.
256GB SSD Hard disk makes accessing files super fast.
15.6″ Screen for widescreen analysis and multi-window experience.
Buy Lenovo Ideapad from Amazon Now. 
16.1″ Screen for wide access of windows for multi-tasking.
10th Gen i5 Intel Processor. As a result, you will get a lot of computing power with fast loading.
Has 8GB RAM. As a result of this technical analysis is a breeze.
256GB SSD for super-fast access of files.
Windows 10 Home installed already.
If you want to Buy HP Pavilion from Amazon, you may buy now. 
15.6″ Widescreen for multi-tasking. Because of this, you may work efficiently well.
i7 processor for fastest computing. As a result, your applications work seamlessly well.
16 GB RAM for super-fast opening and processing of applications.
6 GB Graphics card for ultimate HD rendering of colors and graphics.
1TB SSD HD for super-fast access of files and applications.
Windows 10 Home already installed. As a result, your access of technical analysis is great.
If you want to Buy, HP Envy 15, buy on Amazon Now. 
Accessories for Day Trading Office Setup:
1) Monitors:

Buy a LED Monitor.
Buy a widescreen monitor about at least 24′ wide.
USB and wireless connectivity access is mandatory.
Choose HD Screen resolution for seemless trading charts.
Buy Samsung Monitor on Amazon Now
2) Dual Monitor Set up Stand
Buy a sturdy dual monitor stand.
Should be versatile to fit, 17′, 21′, 24′ till 32′ monitor screens.
should be compact enough to hold heavier screens.
Buy Dual Monitor Set-Up Stand on Amazon Now. 
3) Laptop Desktop Table
Buy a table that is bigger in size, which can fit, laptop and monitors together.
Get to have racks that have storage space.
Good space for the segregation of different files and papers.
Buy Desktop Table here. 
So here are the must-buys and requisites for your day trading setup.
Having said that, I wish you to have a seamless day trading experience with the best day trading office setup.
Happy Trading and Happy Money Making!